Microsoft has a TON of stuff you can download for free. In some cases you need to go thru that whole validation thing to prove you've got a real version of their O/S, but otherwise their plain vanilla free downloads.
One of their apps I was particularly impressed with is Paint.Net. I haven't downloaded it yet, as I have Photoshop and don't think I need it, but I highly recommend students and others who can't afford Photoshop (or CorelPaint or whatever) to give it a try. It looks really good, and has even been optimised for dual-core processors and all that Vista-preferred hardware.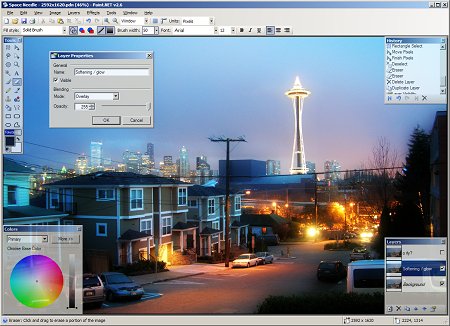 We always knock M$ but in this case it's great to see that in the midst of it all are some really good freebies.
Now, question… who's got a fave can't-do-without-it MS freebie app?
microsoft, photoshop, paint, free software