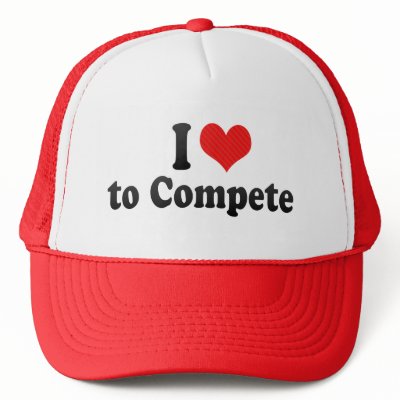 I've been "fiddling" (as I do) with Empire Avenue and Klout lately. These are two very different attempts at measuring a person's online influence and authority. If I'm not careful I can spend up to 30 minutes a day on Empire Avenue and I check my Klout most days.
Empire Avenue is far more elaborate than Klout, in may ways. It's a deeply "gamified" experience, where you are given all kinds of things to do to increase your share price and wealth, to interact with others, and to, well, waste lots of time.
But standing back from these two services, and others like them, I am conscious of another much bigger opportunity for someone big. Think… Facebook big, or Google big. I'm thinking about the gamification of the entire social web.
Can you imagine it? In the not too distant future (a future that is approaching us at "internet speed"), pretty much everything you do online will be measured and will be intelligently ranked against pretty much everything everyone else does online, to give you a very detailed influence/authority score.
Presently, systems like Klout, Peer Index and Empire Avenue are very limited. They give us only the slimmest idea of what's coming. They are limited to measuring you on a pathetically small handful of services: Twitter, Facebook, LinkedIn, Google+, YouTube and the like. The limitations of this should be obvious.
If you're the most influential book reviewer on Amazon, none of these ranking services can see any of that. If you're the most authoritative contributor to a large niche discussion forum on, say, day trading… none of these ranking services can see any of that either.
To suggest that Klout, Empire Avenue, Peer Index or the like can hope to give you a fair and comprehensive ranking is a nonsense. There are only three kinds of people who rank highly on them now: celebrities, social media professionals (who spend all day online and are "strategically prolific" in talking amongst themselves) and hackers – people like me who write and deploy scripts and other trickery to generate "activity" to make us look bigger and more awesome than we may actually be.
It's also a fundamental flaw of these systems – in claiming to offer a single-digit representation of a person's social media influence and authority – that they see the social media world as one homogenous "cosmos". I may be Justin Bieber with a perfect score of 100/100 on Klout, but that doesn't mean I'm in any way valuable to that huge and lively forum of day traders. I'm a total zero over there.
So what's the end game here? What needs to happen? What do I think WILL happen?
Firstly, I think this is fundamentally a Very Big Data opportunity. So that means Google, Facebook or Microsoft. It's only these sorts of monster internet businesses who can possibly hope to track your every move online. Google pretty much already does, but has a track-record of doing search+advertising sales brilliantly and pretty much everything else averagely. Microsoft does nothing really well outside of the enterprise or the desktop, so that leaves Facebook, who are very slow about extending outside their own domain name.
If I think Google is still a good chance it's because their analytics product is almost everywhere, so they're already tracking more online activity across websites, at least, than anyone else.
See, I think the big game here is about your identity! The winner is the company which can come out owning your identity online. That means: knowing more about you than anyone else, tracking where you go and what you do better than anyone else, and paying others for that information handsomely.

And no company is going to achieve that without giving you an enjoyable, rewarding, engaging experience, in the context of which you will be happy to stay loyal to them, to give them all your gory details, etc.
But for this winner to emerge, more than anything else, they are going to have to collect comprehensive information on your online activities. And as Facebook's latest announcements make clear, there will need to be a lot better data collected on you than ever before.
Right now Facebook is transitioning from a service which allowed you to "like" or "recommend" things, to a service which waits to see what you actually do. It makes sense that Alister Cameron buying a book on Amazon is a more accurate indication of his interest in that book than Alister Cameron's "liking" of that book.
The best data to collect reflects what you do, moreso than what you say you like. And so it is that Facebook is "democratizing verbs", so that in the near future your Facebook timeline will record that you read an article, bought an event ticket, donated money, rated someone's comment on a blog, etc.
As the guys over at Badgeville are putting it, your "behaviour graph" is in every way more important than your "interest graph". That's where social media reputation scoring is going.
But if we know what data we're trying to track, we still have a fundamental problem: comprehensiveness. Badgeville is developing a fantastic product called Social Fabric. But it's for an individual site to implement for their own user base… only. We're back to the same problem we identified earlier. There's no one doing the two critical elements of this: tracking what everyone actually does online, and building game mechanics around that to provide incentives, rewards, and recognition for it. And finally, no one has figured out how to do this in such a way that a given person's specific expertise is surfaced and rewarded, based on what they've actually done, rather than on what they or others say about them. But that's all coming…
These are some initial thoughts. I need to develop them a lot further, but I'm at least certain of this: that there is enormous money to be made out of the kinds of data to be collected from what you and I actually do online, and there is definitely a way to make it so that the gameplay follows you around online, pretty much wherever you go. And that you have massive fun with it!
Can you imagine that? Does what I'm describing make sense to you?